Capture his eye in smoldering lingerie...or in nothing but the sheets. Be sultry or sweet as you sink into satin sheets, surrounded by pillows in our sexy bedroom set. This timeless, romantic look is perfect for sophisticated poses and classic lingerie & silhouettes that highlight your shape & curves.
boudoir photography MN
A luxury, empowering, body positive experience for women.
We want your jaw to drop when you walk in. We want to have a fun day pampering you & chatting like besties. We want you to literally FREAK OUT in excitement when you see your pictures.
So what are you waiting for? ​ This is our life's passion. Come have a shoot with our amazing boudoir photographers. You won't regret one second of it!
​
Wondering what's included with our custom, full-service boudoir photography services?
Relax in a comfy robe for a spa-like feel and enjoy complimentary beverages & snacks. Your private dressing room is stocked with all the "care" items a girl could need.​
Hair styling with complimentary clip-in extensions and professional makeup application with false lashes is included.
Our drawers & closets are OVERFLOWING with thousands of smoldering lingerie outfits...
in virtually every color & size. We'll help you with outfit selection to help you find the perfect things to wear! Check out our wardrobe page HERE.
Insane amounts of sexy stilettos & heels, over 200 pairs of thigh-highs and stockings, and tons of jewelry & sexy accessories will thrill you. We've done all the shopping, so you have to bring absolutely nothing.
We work as a team of two, directing you through the entire experience. We'll guide you into every pose, and coach you through each flirty glance and sultry smile...paying special attention to all the details (so you don't have to)!
View your online proof portfolio in the privacy of your own home - it's a convenient, non-high-pressure-sales-pitch way to choose your favorites.
Figure-flattering posing lends the way for beautiful images without over-the-top retouching. But our retouching magic is included for the things you'd rather not showcase.
"You are altogether beautiful in every way. Every part of you is perfect." Song of Solomon 4:7
SEXY PHOTOS IN MINNESOTA
Thinking about taking some edgy photographs, but have some questions first? Before you take the leap and get your sexy on, check out the answers to some of our most frequently asked questions.
What do you mean by "looks"?
---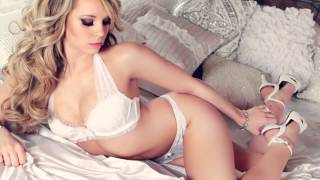 "Looks" are different outfit & set changes*. We dedicate 1/2 hour for each look - time is used for changing, pose variations and taking as many pictures as possible. We offer UNLIMITED posing within each look's time. The slideshow above shows just 6% of the images taken in this Allure shoot. There are more example slideshows in the pricing sections. We can play around a bit in each look - for example - let's say you are doing an "In the Sheets" look in one of our bedroom sets. You may choose to start out in lingerie for a couple poses, then do a few without a top - just "holding" - and maybe end with just the sheets. Once you complete your booking, we will send you a link to our Pre-Shoot Questionnaire to help us get to know you & discover your vision for the shoot...so we can create beautiful imagery that will leave you breathless! Not sure what you want to do for your looks? Don't worry about that! We have tons of ideas and love being "on-the-spot" creative. We will give you as much help as you want with set, outfit and look selections! If you'd like, you can bring any ideas from magazines or whatever you see, or email us if you find a cute pic online! *Sometimes you can even change outfits within a look, if time permits (usually with longer shoots). So...HOW MANY "LOOKS" SHOULD YOU BOOK? We consistently hear from our clients that they didn't realize they were going to love their shoot so much, and wished they would've booked more looks. (You can read about this in one of our client's own words HERE.) Once you get started with the photography part of the session, you will understand this for yourself! By the end of your first look, you start to feel more comfortable...and your inner bombshell starts to emerge! We've figured out how to best photograph you & you've figured out what we're looking for to get the best shots! The more looks you have...the more comfortable you are, and the sexier you feel...so we're able to get some amazing, more natural, super sexy shots. Having the extra variety with poses, sets and outfits is so wonderful...and the entire shoot is so much fun and very empowering, so we always encourage you to book as much time with us as your budget allows. This is a "once in a lifetime" experience for many of you, so we encourage you to go all out! You do get a better deal when you book the time in advance; however, if you are in the midst of a shoot & love it so much that you can't bear to stop, you may purchase a la carte looks for $125 per 1/2 hour (if our appointment availability permits). "Before my shoot, I was a nervous wreck. I wasn't sure how comfortable I was with my body. They did an amazing job making me comfortable. During my shoot, it felt like I was hanging out with a couple of friends. I did the 4 look session, and looking back, I should've done more, shoot! Next time ;)" Allison R - Feb 2018
---
What is your studio like?
---
Our adorable 6,000+ square foot studio features more than 20 amazing, unique sets. From the bedrooms (we have EIGHT different bedrooms!)...to the powder room (take a milk or bubble bath!), locker room (get sexy with your huni's fav sport), kitchen, garage...and everything in between! See pictures from each set in our Lookbooks Gallery. Variety is extra sexy with boudoir! Don't settle for backdrops or a couple choices...get tons of variety in actual "rooms" in our studio. We also have a huge selection of props because this is so important for the feel and story of a photograph. Before your session, our cozy waiting room is open & stocked with water, coffee and other treats for you! Dressing rooms are stocked with all sorts of complimentary "She-mergency" items...including deodorant, makeup remover, feminine hygiene products, pain reliever, toothpaste and much more! Our glam room is the perfect place to get your hair & makeup done. From your comfy seat in our professional salon chairs, you can view thousands of pieces of lingerie, shoes and more. Our business office is also on site for your convenience. Since boudoir and pinup photography is our focus, we hace invested so much into making our studio the premier studio for boudoir photography in Minnesota! Click to see pictures of our boudoir studio photography studio in Minnesota.
---
How much is a boudoir photography session?
---
Sessions start at $249. Experiences start at $395. Cherry on Top Collections start at $595 (and include products). STUDIO EXPERIENCES Always includes hair & makeup - we use clip-in hair extensions (at no extra charge) when wanted, and professional makeup application with false lashes. We have thousands of outfits, shoes & accessories for you to choose from. We'll give you as much help as direction as you'd like when making selections. Then...we photograph you in your favorite "looks" - spending 1/2 hour with each, coaching & directing you the entire time. We offer unlimited posing within each look's time. Shortly after your session...we will upload your proofs to our private online proofing site, so you will to go through your pictures & choose your favorites in the privacy of your own home. PRODUCTS Once you've chosen your favorites...get ready to place your order! If you don't like the idea of choosing which products you'd like before you've seen your pictures, then a Boudoir Experience photo shoot is for you! Products are not included with Experiences, but there is NO pressure! You can buy as little or as much as you want...it's totally up to you! We keep your photographs indefinitely, so there is NO TIME LIMIT on ordering, and no minimum order. Cherry on Top Collection Experiences DO have included products, so for example, if you know up front that you want a session and products - take advantage of our discounted collections. Our products are custom tailored to showcase your photographs in a beautiful way. We offer prints, digital images, calendars, albums and more. With photos, descriptions and pricing for each product on our online store, placing your order is easy!
---
Why should I choose Sugar & Spice Photography?
---
OUR FAVORITE QUESTION! We want you to be 100% sure you are choosing the right team for your photo shoot. There's a reason we've had the honor of shooting many local celebrities - from radio personalities to TV producers (we have been featured on Twin Cities Live twice, photographed radio personalities from and been featured on FM107.1, KDWB, KCLD and more)....and why so many of our clients drive for hours to get to us or even fly in from out of state. Maybe you were searching "boudoir photography near me" or "sexy photos mn". Or did "racy photography minnesota" hit your search bar? Regardless of how you landed here, we are excited to convince you that you need to look no further! We ARE the Twin Cities premier boudoir photographers. We've dedicated an entire page for the answer to this question. Check out our WHY CHOOSE US page! We strongly encourage you to read this before booking a boudoir photographer. Here's a snippet from that page: We have a DEEP passion for women. Read our mission and bios, and you'll see our hearts. We are REAL, local Minnesota women - wives and mothers - and we GET it. In our opinion, having an all-female team is EXTREMELY important, but also having women that have been through life (we are not single gals who have never had a stretch mark). Most women feel even more comfortable with us in our studio because we are or have been in their shoes, and work as a team to pamper you and make you feel like you're with best friends. ​ Listen: we decided in the beginning of this journey, that if we were going to do this - we wanted to be the best. We have sacrificed so much, invested not only blood, sweat & tears - but also our hard-earned money - into making this studio the BEST boudoir photography studio in the WORLD! From the sets, to hair/makeup to the outfits and more: we have invested more than other photographers just can't or won't do. To make the shoots the best they can be for YOU. ​ So bottom line: if you are not convinced by the amazing reviews - or by our team and mission - or by what we have to offer in our wardrobe, sets and more - and you are still thinking of another photographer, we strongly suggest coming to meet us and tour our studio...and you will be convinced! ​​ These photographs will leave you (and your sweetie!) breathless...but it's not just about taking a pretty picture....it's the experience & what you take away from it. Quit thinking that you'll never look "like that". We wear many hats as women & make so many sacrifices. We are all too often our own worst critic, and as women, we know how we can be! Take away an awesome experience, and amazing photographs that will remind yourself that you are a beautiful, courageous, strong woman! It is truly one of the most amazing, empowering and fun experiences you will ever have. ​ FYI: And we would LOVE if you would take a second to "follow" us on Instagram here. It would really help us!
---
I'm nervous. Will you coach me?
---
First things first: we'll be picking outfits and gabbing like long-lost best friends as we pick outfits and pamper you during hair and makeup. Then, it's time for shooting - and we'll be with you every step of the way - showing you exactly how to pose from your fingertips down to your toes; guiding you through every flirty glance and sultry stare. And no surprise here: no one has a clue what looks sexy - 'cuz even though something mischievous or flirty kicks in - there's not really a certainty that comes with it. So, that's when you have to trust us. We do our best to make you feel comfortable, because we've all been on the other side of the camera...insecure, unsure & nervous of how we would photograph...so we know how intimidating it can be! Our team of women are so darn good, that you will quickly forget what you were even worried about in the first place. We work as a team of two (coaching you, directing you and posing you the entire time) - so one of us can focus on all the little details that make the photograph perfect, and one of us can take the pictures. This way, we are able to take more shots than most other photographers can. Add our attention to detail, and you get AMAZING results. Our directions include things like: "Arch your back here", "Chin out and down" (after all - no one wants a double chin) - or we just say we're "Comin' in hot!" and adjust what needs to be adjusted for you! We'll even get into the pose ourselves to show you when we need to! We will lovingly call you our "Barbie" as we help put you in the perfect position. Our studio is a judgment-free zone, and we can't wait to turn any nervousness or uncertainty - into full-out confidence! We think this BLOG post from Colleen Lindstrom (radio personality from FM107.1) about her experience with Sugar & Spice Photography will inspire you! Get the tissues ready and read her story HERE. It was from our very first studio in 2006, but her words still make us cry! We are honored to have the opportunity to photograph women of ALL shapes, sizes & ages, from all walks of life... and finding the unique thing that makes you most beautiful...is the BEST part of our job. Be one of the women that leave our studio after their boudoir photo shoot feeling empowered, sexy and confident - saying, "I can't wait to do this again!"
---
Is hair & makeup included?
---
YES! Hair styling with clip-in extensions AND professional makeup application with false lashes is included in our boudoir photography experiences. From sultry and sexy to the girl next door who just rolled out of bed, you need a hair stylist who knows how to create resilient boudoir hairstyles that will stay glamorous throughout the shoot. Adding body & length with styling and extensions is essential to get the full, sexy hair like you see in the magazines. Our Creative Artists are masters with extensions that we clip them in your hair & remove them after the shoot - included with your session. We have a big investment in our hair extensions, so we can accommodate most hair colors & lengths. Our professional Creative Artists are not your average makeover newbies. These trained "pros" know exactly how to enhance your features. Not only do they know the best products to use, but they are skilled at working with all different kinds of skin types, colors & textures! They are experts in contouring and highlighting - so your boudoir makeup is spot-on for the camera. You can go for a natural, dewy look - or a sultry, seductive mood with red hot lips and smoky eyes. A boudoir photo shoot is simply incomplete without makeup and hair styling. It's like wearing a sexy outfit without stilettos, so just let our team know how you would like to see yourself, and they will get to work! *Keep in mind, Serendipity and Mini sessions may not include full makeup and/or hair styling.*
---
Do you provide the outfits?
---
YES! Outfits, shoes & accessories are included with our boudoir photography experiences. "Aaaaah!" is what most women sigh when they walk into our Glam Room. Our drawers & closets are OVERFLOWING. We offer thousands of new, gorgeous pieces...from corsets & babydolls...to beautiful bra & panty sets in almost every size and color - and we add new pieces all the time. Who has time to shop or the money to spend on many lingerie pieces that we may just wear once? And let's face it - sometimes it's just hard to get all those straps in the right place - (Hello, garter belts - you need a special degree to figure out how to attach these by yourself!) Not only do we have the most sets, props and looks for your boudoir photo shoot; we also have the biggest selection in the entire WORLD of smoldering lingerie, stellar heels & sexy accessories. We've done all the shopping and have thousands of things for you to choose from. You have to bring absolutely nothing. And don't worry: we provide hygienic liners and then wash the lingerie after use. So, worried about what to wear? Don't be! We know our closets inside & out, so we can help you find the perfect outfits to compliment your vision - it's one of our favorite things about our time with you in the Glam Room. Curvy? We shoot women sizes 0-26; so we have tons of things in your size that we know you'll love and will be flattering, so don't worry about that! Visit the Nerves, Curves & Other Concerns FAQ for more about this & see our gallery for curvy women. And what about the shoes? We have insane amounts of shoes & boots, over 200 pairs of thigh-highs and stockings, and tons of jewelry and accessories. Want to add a personal touch? 99% of what you see the women wearing on our website is from our studio, but remember...you are always welcome to bring your own things that you love and that you know fits you well - or that will help personalize your shoot. We encourage you to bring anything you'd like that will reflect your personality or add a personal flair to the photograph (like maybe his favorite jersey or tie, part of his uniform, or even a prop - like a guitar or sporting equipment). We would love to incorporate that into your shoot! So...what are you waiting for? Come hang out with us - dig through the drawers with us - and walk away with some AMAZING memories, and gorgeous boudoir or pinup photographs that will leave you breathless! We pride ourselves on offering the largest, ever-growing collection of outfits, shoes & accessories in the nation. You can see some more wardrobe items, and specialty items such as: jewelry & thigh-highs and garters on our website. Follow us on social media to see our "Wardrobe Wednesday" posts.
---
What should I expect the day of my shoot?
---
Get ready for a day you will not soon forget - full of pampering, creativitity, sexiness and so much more! First, you'll be greeted with a smile (and probably a hug - we are totally huggers!) Then, prepare for your jaw to drop as you take in the vastness of outfits, shoes and more in our Glam Room. We LOVE the comments when women come in and are completely blown away at what they have to choose from - since even pictures don't do this area justice. After a tour of our adorable - and oh, so giant studio and sets - get ready for a relaxing & pampering experience! You'll get comfortable in a cozy robe and spa slippers, and settle in with complimentary beverages and snacks. "She-mergency" items - all the care items you might need - are ready for you in your private dressing room. Next, you'll be whisked into hair and makeup. During this pampering process, we'll get to know each other - chatting like besties within minutes - and we'll find out what ideas you have for your shoot, and discover what you are looking for in your pictures - so we can work together to select sets, outfits and props that will help achieve your vision. By the time your ready to slip into some sexy lingerie, you'll feel at ease. Then, we move on to the BEST PART: your time in front of the camera - where we'll guide you into figure-flattering poses and coach you through every flirty glance and sultry stare. We work with you as a team of two for your private session, so we can give you our undivided attention and focus on & pamper you! ONLY members of our team are with your during your time in front of the camera. Our Glam Area is a separate, private area where another client may be getting their hair & makeup done by another team member. BOOK your boudoir photography experience with us today! You will be so happy you did!
---
How long does it take to get pictures back?
---
Your online proof portfolio will be ready typically about a week after your session. The short wait to see your portfolio is worth it, so you can view your proofs in the privacy of your own home without any pressure! Since our products are custom tailored to be the perfect way to showcase your photographs, product orders are currently being delivered in about 4-5 weeks (from the date we receive your order & payment), so please plan accordingly. If you don't have quite enough time before your special event, we recommend getting a SUGAR RUSH order, delivered to you in just 3 business days or less. SUGAR RUSH products dan be a sexy teaser gift for your honey (maybe with a kiss mark & the words: "more to come")...and you will have him begging for more! Then, you can order more at any time...or a fun idea: show him your online portfolio & let him choose his favorites! We also offer rush services on ANY order for an additional fee. Please contact us if you are interested.
---
More Questions?
---
We have answers! Check out our FAQ page here for more answers to our most frequently asked questions. Or...give us a call at 612.424.8530 - we LOVE to chat about our boudoir photography experiences. You can also reach out to us HERE.
---
Can I bring a guest or book with a friend?
---
This day is all about YOU - and we want ALL the focus to be just on you for your session. Friends, husbands, boyfriends, and children are welcome in the studio ONLY as participants in a Crowning Images portrait session. BOOKING WITH YOUR FRIEND is a YES!!!! We'd love to book you and a friend at the same time...the energy of sessions like this is just unmatched! It is so fun to experience this together & help each other choose outfits and chat during hair & makeup time. Feel free to bring snacks and a bottle of wine & enjoy a great "girl's day"! If you'd like individual sessions, but would like to come to the studio together...this is a perfect option! If you schedule your session with a friend, be aware that you need to plan to be in the studio for the full time for your shoot AND the full time for their shoot. You MAY have waiting time while they other person is getting their hair & makeup done and during their time behind the camera. Although coming with a friend is extremely fun and highly recommended, please make sure you plan for the extra time and anticipate the wait times. Most women take this time to chat, try on outfits, read magazines or just relax. When scheduling your session online, reserve the same date & time and note your friend's name in the "Notes" box, so we know that you'd like to come together. Or contact us and we'll set it up for you! For bachelorette parties, girls' day out parties, or groups of 4 or more; we offer special discounts on regular sessions or can customize packages to work within any budget! Contact us for more information.
---
What areas do you service?
---
We have been blessed to photograph women from many different states, and have even had some out of country clients come to shoot with us! Our gorgeous clients hail from: all over Minnesota, Wisconsin, South Dakota, North Dakota, Iowa, Illinois, Florida, California and many more. Including: Minneapolis St. Paul Rochester Duluth Bloomington Plymouth Brooklyn Park Woodbury Maple Grove Lakeville St. Cloud Blaine Eagan Eden Prairie Coon Rapids Burnsville Apple Valley Minnetonka Edina St. Louis Park Moorhead Mankato Shakopee Maplewood Cottage Grove Richfield Roseville Inver Grove Heights Savage Andover Brooklyn Center Ramsey Fridley Prior Lake Oakdale Chanhassen Chaska Shoreview Rosemount Winona Elk River White Bear Lake Owatonna Champlin Austin Faribault Hastings Farmington Lino Lakes New Brighton Crystal Forest Lake Golden Valley Northfield New Hope West St. Paul Columbia Heights Willmar Stillwater South St. Paul Otsego Sartell St. Michael Hopkins Anoka Albert Lea Ham Lake Buffalo Red Wing Hugo Hibbing Bemidji Sauk Rapids Rogers Robbinsdale North Mankato Monticello Hutchinson Alexandria
---
What is boudoir photography?
---
Fun fact: the word boudoir derives from a French word which means a woman's private salon. We describe our boudoir photography as: empowering, romantic, sensual, confidence-boosting, intimate, sultry, flirty and sexy. A shoot with Sugar and Spice Photography is a custom-tailored, luxury photo experience resulting in photographs that will leave you breathless!
---
I'm a curvy girl - what about plus size boudoir photography?
---
We have had the privilege of shooting hundreds of curvy women up to size 26. We think this BLOG post from self-proclaimed curvy girl Colleen Lindstrom (radio personality from FM107.1) about her experience with Sugar & Spice Photography will inspire you! Get the tissues ready and read her story HERE. It was from our very first studio in 2006, but her words still make us cry! We PROMISE you will LOVE your photographs and your entire experience! We have thousands of raves from women that had the same concerns as you - many which are on our website for you to read, that walked away feeling and looking beautiful, empowered and sexy….and you will too! We have tons of plus size outfit options that we know you'll love and will be flattering, so don't worry about that! But remember...you are always welcome to bring your own things that you love and that you know fit you well. You can also come visit us for a tour of the studio, so you can meet us and check out our sets, shoes and accessories and more (and see all the great lingerie we have available in your size)! Side note: in our galleries, it is so hard to really tell how "curvy" someone really is because of the outfits, posing & retouching tricks! At our client's request, we will contour bodies, shape and shade, etc. - and some clients ask to be retouched more, and some less. Click the picture to see our gallery dedicated to our voluptuous, curvy clients.
---
---